Wild Wild Wood
Open until 8th of January 2023
---
Red Dot design award
Science Centre Heureka's Wild Wild Wood exhibition has been awarded the internationally widely recognized Red Dot design award in the "Brands & Communication Design 2022" series.
---
Read more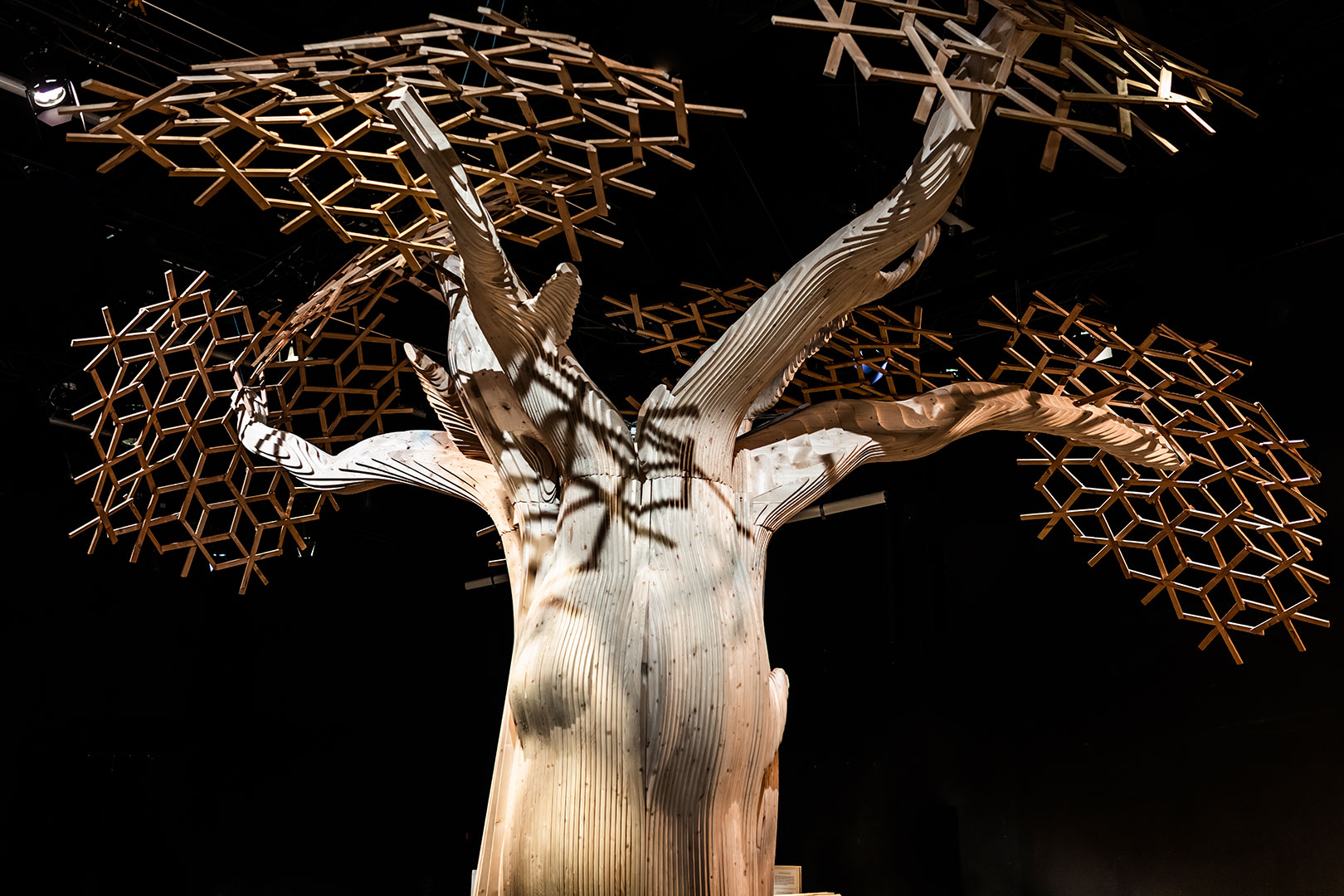 Bends, Flexes, Endures
The Wild Wild Wood exhibition reveals the superpowers of wood – its many excellent properties and uses. What do different tree species smell like? What is the sound of wood? How do wooden buildings withstand earthquakes and fires?
What is the exhibition about?
Wood is a carbon sink – a material for building sustainable societies. Wild Wild Wood demonstrates the versatility of wood as a material. In addition to traditional sawing, wood is now worked with computers and automation. Architects can even use it to create skyscrapers. The exhibition also illustrates the importance of forests and durable wooden products in mitigating climate change.

The exhibition is a multisensory, personal and powerful experience of the wonders of wood, with many fun shared activities!
In co-operation
The exhibition is sponsored by the Wood Building Programme of the Finnish Ministry of the Environment, the Federation of Finnish Woodworking Industries, the Finnish Forest Foundation, Metsä Wood, Stora Enso, UPM Plywood, Isku, Novart and Versowood.
In exhibition, for example, you can
Build the wooden city of your dreams
Observe how wood is used through augmented reality binoculars
Make your impression on a large wood pin wall
Design, laser engrave and keep a wooden key ring as a souvenir